Tuff Sound from Berlin! This ensemble consisting of a two, piece horn section, a tight rhythm section and two vocalists singing both in German and Englisch aims to musically and lyrically express the spirit of a generation shaped by change.
Their sound can be described as a rich and colorful blend of different influences, some of them being modern Reggae/Dub with instrumental Hip Hop parts and Afrobeat influences, which is open minded and experimental, just like the city where they're based. The concerts are energetic, melodic, and suitable for any groove lover, – the lyrics critically appoint socially and ecologically relevant subjects, – the music is a result of good friendships, which you can also experience at one of their shows!
Tuff Sound aus Berlin! Ein Ensemble, das es sich mit ihren zwei Bläsern, zwei Vocalists und einer knackig tighten rhythm section vorgenommen hat, durch ihre kritischen Texte zum Nachdenken anzuregen und mit ihrem Sound den Zeitgeist einer Generation im Wandel musikalisch darzustellen.
Eine Kombination von Einflüssen verschiedener Genres verschmelzen hier zu einem einzigartigen Klangerlebnis, welches bunt ist wie die Stadt in der sie leben. Hier gibts Modernen Reggae/Dub mit instrumental Hip Hop Parts und Afrobeat Einflüssen auf die Ohren, der stets für ordentlich Hitze und schwingende Hüften auf der Tanzfläche sorgt. Die Konzerte energiegeladen, melodisch und tanzbar – die Texte kritisch, stürmend und drängend – die Musik von Herzen!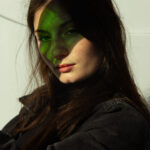 guest vocalist for 2023: Alea Sophia Boudodimos

percs/dub fx: Johannes Bauer
keys: Tim Litwinschuh
git/voc: Maxi Hawlata
trombone: Laszlo Griese
sax: Aaron Klenke
drums: Julius Leistritz
bass: Salim Bouamama